Your impact and return are linked!
The ComboBond is the only investment where you generate a double impact! We are here for you.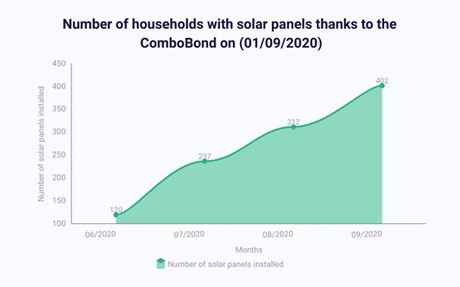 IMPACT OF CAPITAL
Your investment is allocated to support verified sustainable projects.
IMPACT OF INTEREST RATE
Your own sustainable behaviour can influence the interest rate as it is linked to the share of renewable energy in Belgium. You can therefore contribute to a better rate, for example, by switching to green electricity in your home or workplace yourself.